KETO 30 Challenge Premier Bundle
Our best bundle yet for even better results. Includes FREE One-on-One Coaching and Community Access ($90 Value)
30-Day Money Back Guarantee
Endorsed by Tim Tebow
Free US Shipping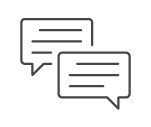 Coaching &
Community Support

The KETO 30 Premier Bundle is the most powerful KETO 30 Challenge bundle available, with proven products to support weight loss, fat burning, and energy.

This bundle makes it as easy as it can be for you to stick with keto and get the results you want without the headache.

We've helped thousands of people do keto, and have perfected the weight loss process complete with the right mix of supplements and invaluable support of coaches and peers.

Here's what you'll get when you buy the Premier Bundle today.
WHAT'S INCLUDED
WHAT IT DOES

30 servings of Keto BHB Exogenous Ketones

Enhances ketosis
Boost energy

40 servings of Keto Meal Replacement

Supports weight loss
Enhances ketosis

30-day supply of FB24 Fat Loss Supplement

Stimulant-free, clinically shown to enhance weight loss and improve metabolic wellness

45 servings of Keto Electrolytes

Prevent keto flu symptoms
Aid recovery
Boost energy

30 servings of Keto Collagen

Supports digestive health
Promotes a healthy weight
Helps improve the health of hair, skin, nails, bones, and joints

12-count box Keto Snack Bar

Stay keto in between meals
Tastes decadent and satiating!

FREE access to the next KETO 30 Guided Challenge

One-on-one keto coaching, peer support, exclusive content and more
As soon as you buy your bundle, we'll invite you to the upcoming month's KETO 30 guided challenge group.

With your invitation, you'll get instant access to:
Our next, exclusive guided 30-day keto challenge
The KetoLogic way of doing keto with four simple guidelines that make keto simple
Access to our active KETO 30 challenge community, complete with real-time coaching from experts
The opportunity to do keto along with hundreds of others simultaneously, getting and giving needed support

Joining the guided challenge is optional, but included free with your purchase today.
Convenient
Blends Easily and Smoothly
Great-Tasting
Sugar-Free
No Artificial Sweeteners or Flavors
People Love It